We have developed Scorebug, an innovative software application that allows users to obtain data from various scoreboard consoles and use that data to display online in real time or display on a video scoreboard. Scorebug currently supports a number of popular scoreboard consoles, including Daktronics, Electro-Mech, Fair-Play, and OES, and we can add support for other consoles upon request.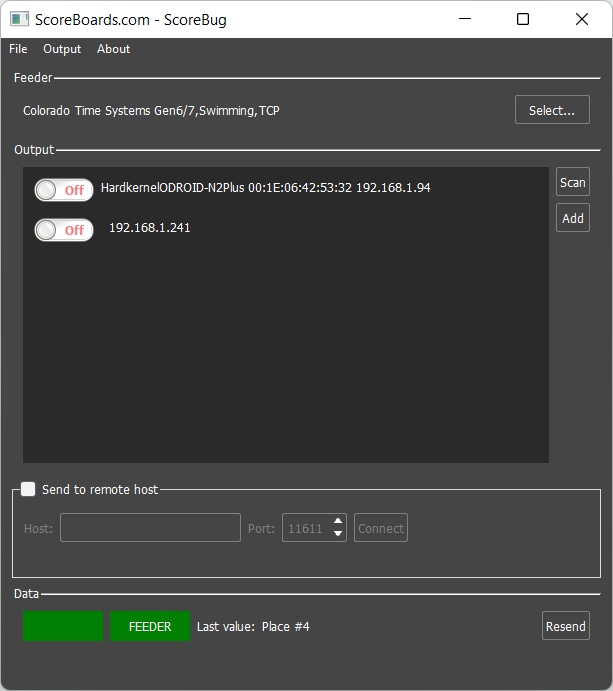 With Scorebug, you can easily capture real-time data from scoreboard consoles and use it to display live scores, statistics, and other information on your video scoreboard or stream it online for viewers. Our software integrates seamlessly with popular broadcasting software such as OBS Studio, vMix, and more, allowing you to easily incorporate live data into your sports broadcasts.
If you're interested in learning more about Scorebug or would like to see a demo of the software in action, please don't hesitate to contact us. Our team is always available to answer any questions you may have and help you find the right solutions to meet your needs.
For more detailed information you can visit the dedicated Scorebug website: https://scorebug.com/